Kitchens – more individual than ever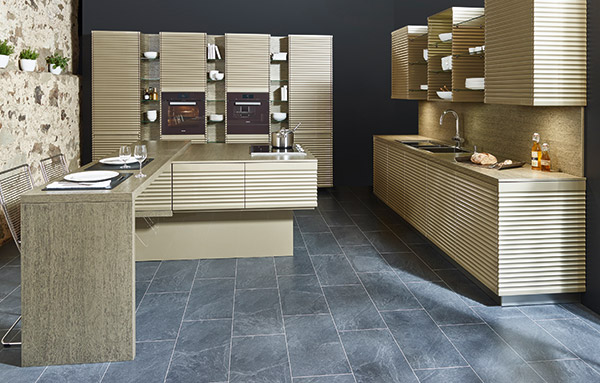 Whether a new house or refurbishment, the trend is moving mostly towards flowing transitions between kitchen, dining and living areas. An issue that the manufacturers in the kitchen furniture industry are continually addressing. Their focus is on partitioning variants for the spaces available, the use of material and colour in the kitchen surrounds and the adjacent living areas. In their annual home exhibitions, reinvented each year, they engage with this issue through interior design enriched by the latest smart technology, functional accessories, contemporary lighting elements and decorative accessories.
Nothing is impossible …
… because of this reason alone, the design of a new kitchen installation knows almost no limits. Colour variants can be realised in almost all materials. There are no taboos when it comes to combining front panels with different surface textures and -structures such as smooth front panels and framed fronts. Even base units are flexible in their installation – recessed, concealed, floor-level or without plinth.
Visually attractive and functional, the symbiosis of cooking and preparation centre storage comes into its own. For clean lines and an effortless compatibility with the dining or living area, handleless front panels are available as ever, and can be installed in wall units, base units or even tall units thanks to innovative fitting technology.
Living with the island
Island solutions are, whenever spatially possible, a very popular choice for consumers. As a monolithic solitaire or in L or U shapes, they become a kitchen highlight whether in tone-on-tone or in a mix of colours and materials. Fitted with the latest hobs and/or sinks, both of which are installed flush with the surface, they are both functional and striking in design. Designed with an extension table or a bar, they can even replace or supplement the classic dining table.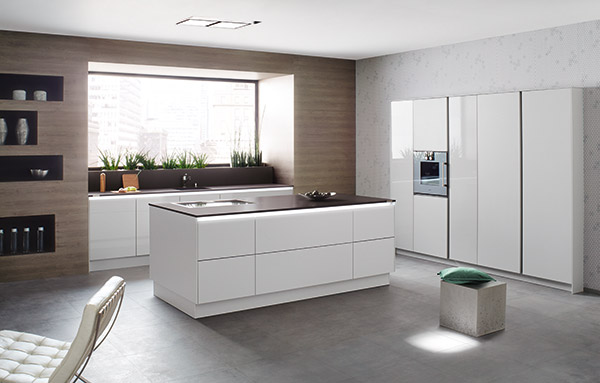 Interior design through variant diversity
Kitchen installations of today are made especially cosy through wall-hanging lowboards or highboards and naturally open shelf systems.
Here as well, interplay between open and closed cabinet units is encouraged and lends a certain effortlessness to the ensemble.
Sufficient storage space for kitchen utensils, crockery or all manner of ingredients, or as space for the offensive or concealed storage of home appliances. Whether as a solitaire or encased in the wall, as a blend of shelf system and closed unit or hidden behind a sliding door, they are elegant installation variants.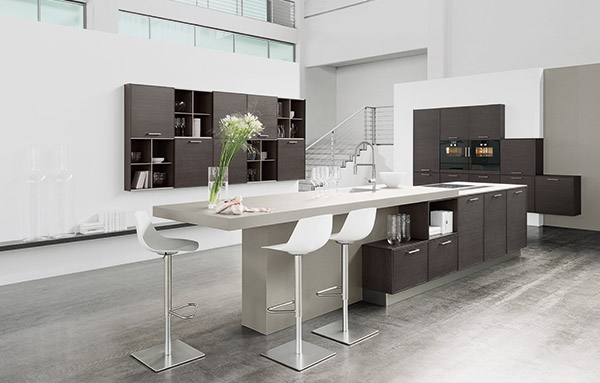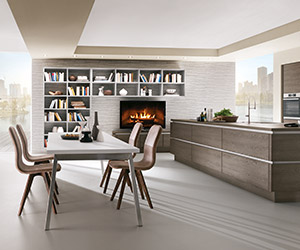 Regallösungen und offene Elemente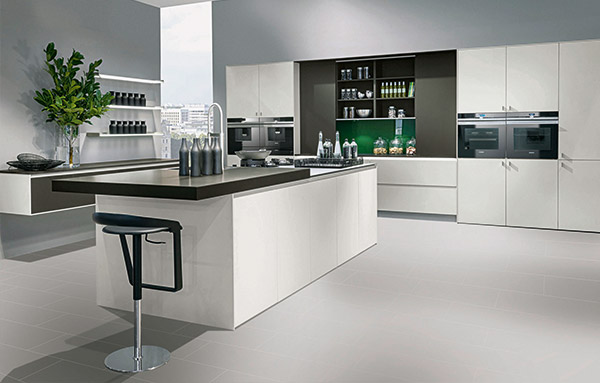 Teaserbild: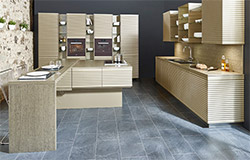 Bildergalerie Startseite:
Anzeige