Kitchen, dining and living – three zones in one room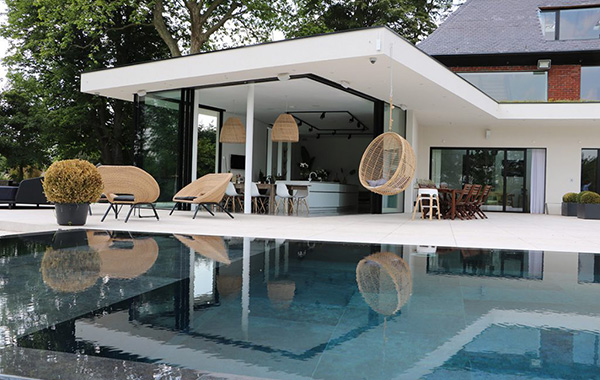 Fluid transitions between kitchen and dining room are almost standard nowadays. A sitting area with a big or – depending on the room size – even a small dining table just has to be part of it.
Cook and eat
However, the removal of boundaries is going even further and now extends to the living room too. The space that is lost to walls and connecting corridors in a traditional room arrangement becomes part of an open-plan living area design. Elements that divide off areas, such as a counter, sideboard or shelf unit, can also be used in a multifunctional role. Glass sliding door elements allow the room to connect seamlessly with the patio.
This trend is by no means reserved for new buildings only.The present room arrangement can often be optimised with only minor alterations and sensitive use of existing structures to create a more open-plan layout. Creative furnishing concepts, combined with careful selection of materials and congenial colour schemes, give rooms or even zones within rooms an individual character.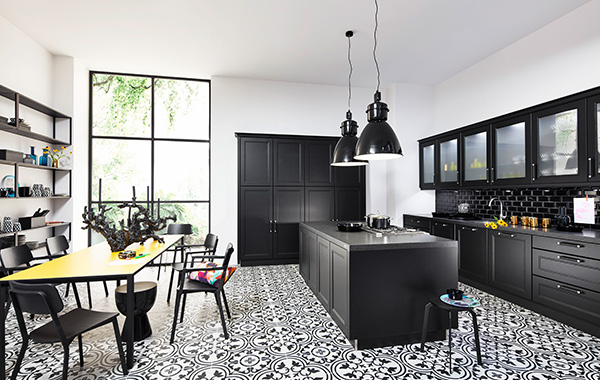 One living room – three areas
With a huge range of materials, colours and of course models, the German kitchen furniture industry together with its partners in the distributive trade is able to respond to these trends without any problem. Flush-fit, mostly handleless, built-in tall units, equipped with intelligent interior fitting systems, blend harmoniously into any room. Not only provisions but also appliances can be effortlessly concealed behind their generally handleless sliding doors, and that helps to create a harmonious, uncluttered look. Shelving elements that can be individually used make it possible to play with open and closed areas. Cooking or washing-up islands, augmented by an add-on table, counter or shelf, can also serve as room dividers.
Not forgetting modern domestic appliance technology, without which the new openness between living space and kitchen would not be nearly so attractive. The latest appliance generations are characterised not only by their energy efficiency but also by their whisper-quiet operation or, in the case of extractor hoods, by their high odour and moisture absorption capacity.
Teaserbild: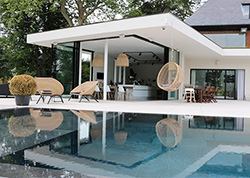 Bildergalerie Startseite:
Anzeige