Materials: A symbiosis of nature and art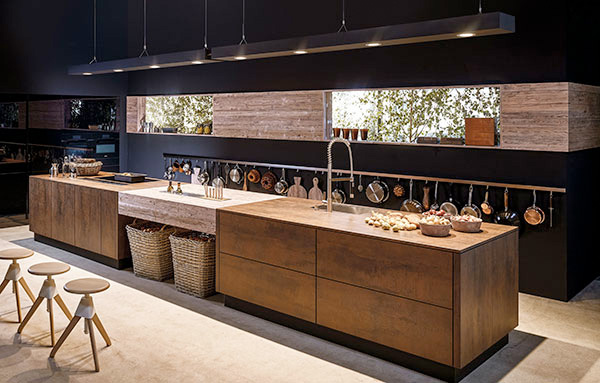 Trends are mostly based on an increasingly growing demand for products, colours, finishes and materials whose inspirations are often to be found in nature. Ultimately, the blending of these thoroughly heterogeneous materials results in unique furniture designs and furnishing variants, as demonstrated again this year by the manufacturing members of the Küchenmeile marketing association.
The kitchens in which end users generally spend a good part of every day for an average of at least ten to 15 years should be warm and cosy or cool and elegant.
Combinations without conflict
Natural materials and their replicas perfectly reflect the spirit of the age: Clear and simple woods are in demand, such as the long standing favourite oak, albeit in thoroughly diverse forms – in light, medium or dark nuances depending on taste. The same also applies for walnut, cherry wood or softwoods such as pine.
Wood designs such as these prove to be ideal combination partners for the timeless uni-decors with high-gloss lacquer- or laminate finishes or with a velvet-matt appearance and feel. Experimenting with contrasts leads to discovery:

Contrasts add profile
Shadow and light, rough and smooth. It is the composition of matt and high-gloss, of light and dark decors and the combination of materials with smooth and distinctive surface textures that give the kitchen personality.
The latest surface textures – such as the distinctive marble interpretations – are inspired by materials such as wood and stone. Used for work- or table tops or even as side panels, they offer an elegant backdrop to many an island solution. Brushed or polished stainless steel interpretations or metals such as copper, silver, bronze or zinc used as front panels, as worktops or handle profiles also come to the fore – both optically and functionally. Ceramics, concrete, cement and of course glass are just as versatile. Frosted glass installed in illuminated glass cabinets is particularly expressive.
In general, all good things come in threes: three different materials or material designs that add individual esprit to any kitchen.
Beton, Stein, Keramik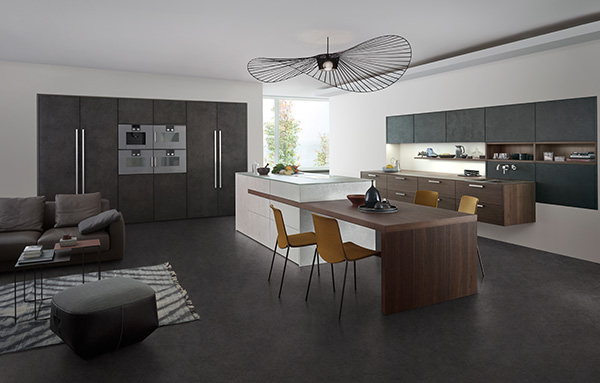 Metall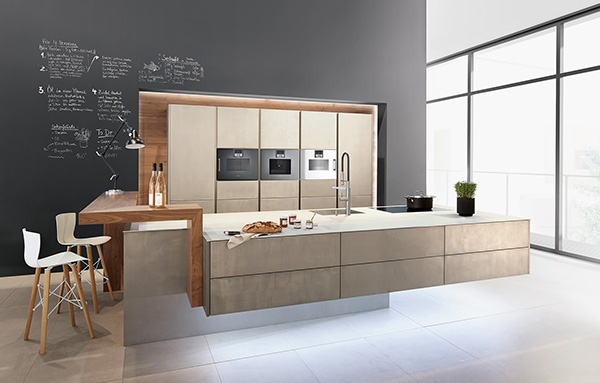 Von highgloss bis supermatt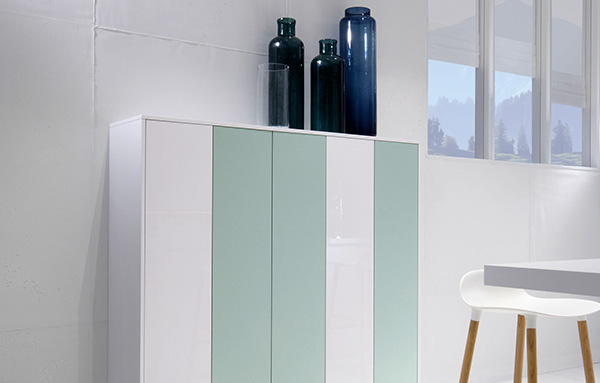 Teaserbild: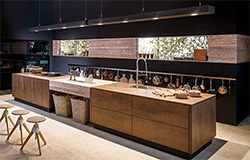 Bildergalerie Startseite:
Anzeige